NATUZZI ITALIA家居
来源:名家居世博园 浏览次数:864次 发布时间:2018-06-23 17:32:38
COMPANY PROFILE
公司简介
Founded in 1959 by Pasquale Natuzzi, Natuzzi S.p.A. is Italy's largest furniture house and one of the most important global players in the furniture industry with eight manufacturing plants, twelve commercial offices and an extensive global retail network. Natuzzi is the Italian lifestyle and best-known brand in the furnishings sector worldwide (Ipsos Observer 2016). Continuous stylistic research, creativity, innovation, solid craftsmanship, industrial know-how and integrated management throughout the entire value chain are the mainstays that have made Natuzzi one of the few players with global reach in the furniture market. Natuzzi S.p.A. has been listed on the New York Stock Exchange since 13 May 1993.
Natuzzi S.p.A.,Pasquale Natuzzi于1959年创立,目前已是意大利的家具企业,也是享誉国际家具行业的品牌之一,在全球拥有多家工厂,同时拥有覆盖全球的销售网。Natuzzi S.p.A.是国际家装行业中著名的意大利生活型态品牌(益普索《2016品牌意识监管报告》),于1993年5月13日在纽交所上市。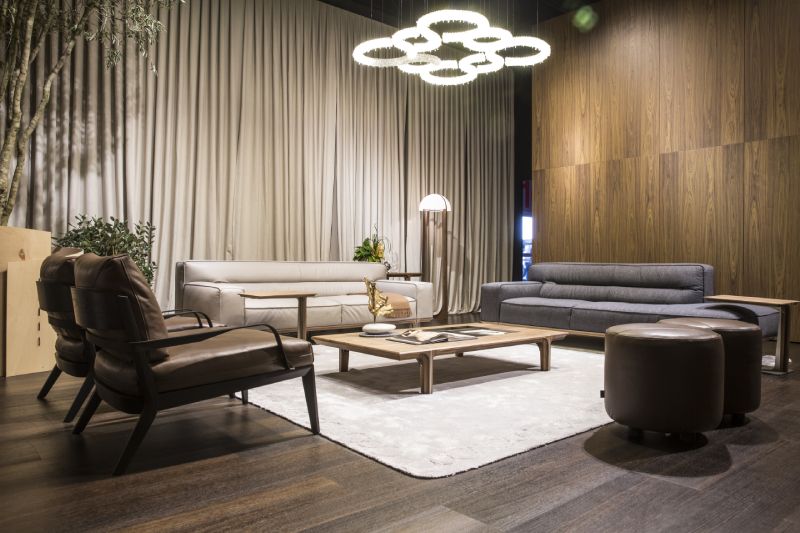 SALES NETWORK:
销售网络:
The Group exports its innovative products to five continents, in 123 Countries. Customer service and the entire sales network are managed by our business units in:
集团向5大洲123个国家出口创新产品。我们分布全球下列地点的业务部门负责客户服务和整个销售网络:
Italy (Santeramo in Colle, Bari) -USA (High Point, North Carolina) -Switzerland (Dietikon) -Spain (Madrid) -Benelux (Gell, Belgio) -Great Britain (Dartford, England) -Japan (Tokyo) -China (Shanghai) -Russia (Moscow) -India (Gurgaon) -Brazil (State of Bahia).
意大利(巴里Santeramo in Colle)-美国(北卡罗莱纳州High Point)-瑞士(迪蒂孔)-西班牙(马德里)-比荷卢联盟(比利时Gell)-英国(达特福德)-日本(东京)-中国(上海)-俄罗斯(莫斯科)-印度(古尔冈)-巴西(巴伊亚州)。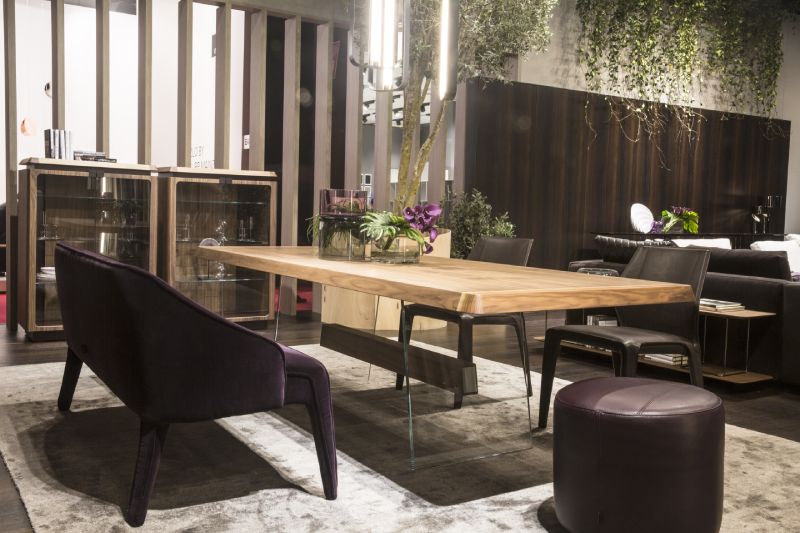 RESEARCH & DEVELOPMENT:
研发:
In the furniture industry the Natuzzi Group is one of the largest investor in research and development. Pasquale Natuzzi personally manages this strategic activity throughthe Style Centre located in Santeramo in Colle (Italy), where a team of professionals are dedicated to the study of worldwide trends, to the design and the selection of materials.
在家具行业,Natuzzi集团是非常重视研究和开发的企业之一。Pasquale Natuzzi通过位于意大利Santeramo in Colle的风格中心亲自主持研发工作。风格中心拥有一支专家团队,致力于全球设计趋势研究和材料选择。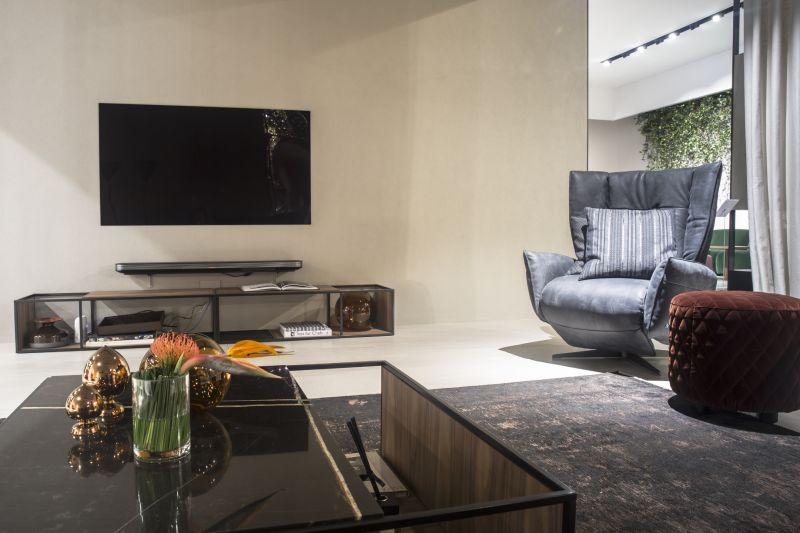 PRODUCTION:
生产:
Production is horizontally integrated through factories in Italy, China, Brazil and Romania. The Group controls over 92% of raw materials and semi-finished products.
通过联合意大利、中国、巴西和罗马尼亚的工厂进行横向整合生产。本集团掌控了超过92%的原材料和半成品。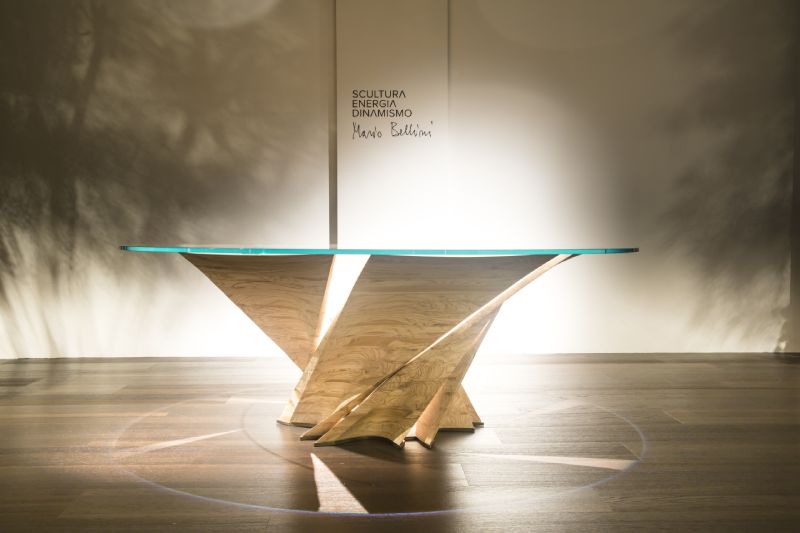 SERVICES:
服务:
The Group guarantees an high level service to its customers: delivery at retailer's premises, anywhere in the world, products invoiced in the retailer's currency, and complete on-line pre-and post-sales assistance. The Group directly carries out the research and development of its products; it plans its new factories; it develops the management information systems and the extranet that allow customers, everywhere in the world, to directly track and manage their orders.
本集团保证为客户提供高水平的服务:可在世界任何地方的零售商场所交付产品,根据零售商要求的币种开具产品发票,并提供完整的在线售前和售后服务。本集团直接负责产品的研发和新工厂的策划建设;此
外,集团还开发了自己的信息管理系统和外联网,使世界各地的客户可以直接跟踪和管理订单。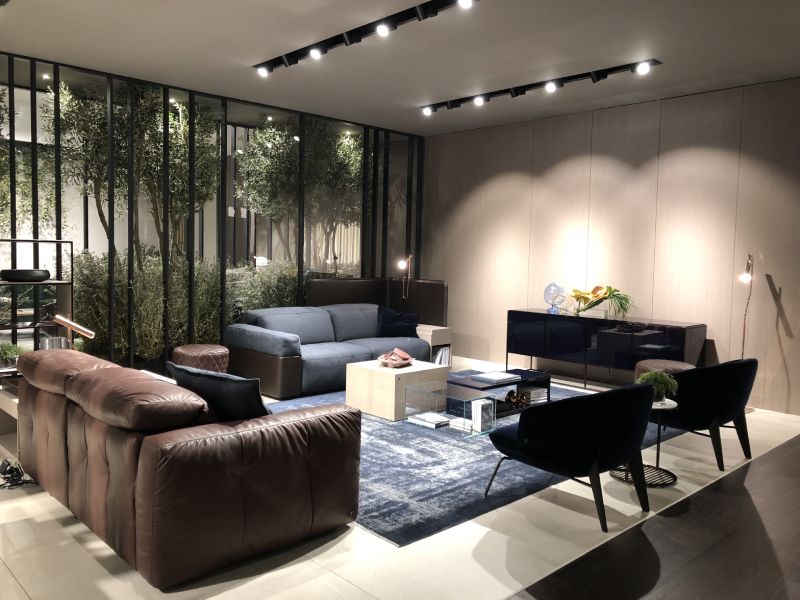 ONE BRAND, TWO PRODUCT LINES
一个品牌,两条产品线
Natuzzi is the best known lifestyle brand in the global furniture industry (Ipsos, 2016). Natuzzi differentiates its offerings into two lines of products: Natuzzi Italia and Natuzzi Editions.
Natuzzi是全球家具行业知名的生活方式品牌(益普索2016)。Natuzzi旗下产品分为Natuzzi Italia和NatuzziEditions两大产品线。
Natuzzi Italiais the product line -all strictly made inItaly -offering a Total Harmony collection, now including a bed collection too. Natuzzi Italia sofas and armchairs are enriched by a selection of home furnishings, lamps, accessories and living room furniture to give happiness through beauty and relax. Natuzzi Italia is a high-end line and its products are sold at a retail market (through Natuzzi Italia stores and galleries) and in the free market.
Natuzzi Italia产品线全部在意大利精工制造,包括一个Total Harmony系列,后又推出床品系列。除了Natuzzi Italia沙发和扶手椅之外,还设计制造各种家居装饰、灯具、配饰和起居室家具,致力于打造美观、舒适又快乐的家居。Natuzzi Italia是一个高端系列,其产品通过零售市场(Natuzzi Italia门店和展馆)以及自由市场销售。
Natuzzi Editionsoffers a wide range of comfortable leather sofas, enhancing the Natuzzi's renewed strengths: its huge knowledge of leather and its special planning and manufacturing heritage.
NatuzziEditions主营各种舒适的真皮沙发,强调Natuzzi复兴的优势:丰富的皮革专业知识以及独特的设计制造传统。
In addition, the Group manages the Sotftaly division private label (unbranded) dedicated to mass market dealers. This sales program offers sofas with the quality and services granted by Natuzzi Group, the largest Italian furniture manufacturer.
此外,集团旗下还设有Sotftaly分部,专门负责面向大众市场经销商的私人品牌(无品牌),主要供应沙发产品,并提供Natuzzi集团的优异品质和服务保障。